are-you-ready-to-discover-sfour-tourism
Are you ready to discover S4-Tourism?
New - and yet experienced! The new brand, S4 Tourism is the result of a merger of several tourist companies. Many years of experience combined with renewed vigour allow you to entirely re-experience your travels. S4-Tourism consists of 2 areas, S4 Holidays (as a travel agency) and S4-Travel (as a tour operator).
Travel Price comparison
Online booking including travel price comparisons of all major operators. With Travel Price Guarantee and Best Price Principle. www.s4-holidays.com
Tour Operators
With S4-Travel we offer you your own trips. Our current focus is on Turkey.
Latest Technology
All our trips can be booked online. We use the latest technology so that you never miss an offer!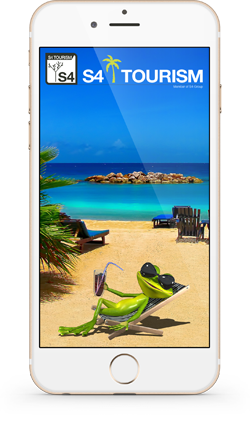 Our Responsibility
Our team is on site and is responsible for you. Our own incoming agency will completely coordinate the local handling.
Contact
Apart from our booking engine we are available for you personally at any time. Just contact us.
Benefits
We belong to the S4 Group of international companies, and with years of experience in different areas we represent stability and security.